Our Team
We are a group of such entrepreneurs and educators who have come together for a common mission and passion
Technologists and Researchers from leading ed-tech and AI companies Entrepreneurs and executives who have established and executed billions of dollars in education IPOs
We are graduates from National University of Ireland, Stanford University, UCLA, UC Irvine … Shanghai Jiaotong University, Remin University of China, Beijing Foreign Studies University ...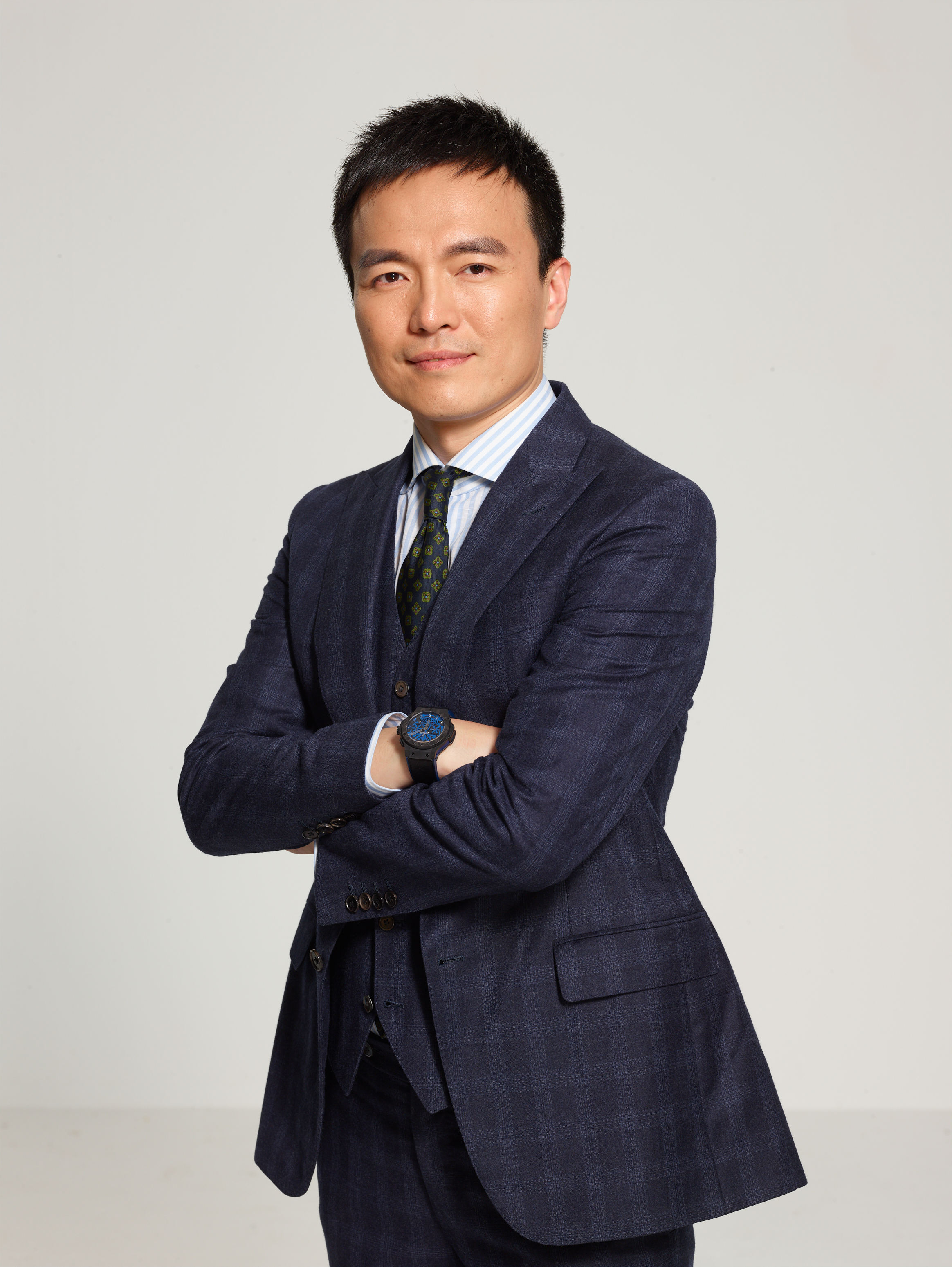 Derek Haoyang Li, Founder & Chief Education Technology Scientist
Derek Haoyang Li is the Founder and Chief Education Technology Scientist at Squirrel Ai Learning, the top 20 AI-Unicorn in China. He is the first-prize winner of Chinese Mathematical Olympiad. He was selected into the most prestigious Shanghai Jiaotong University's Computer Science Experimental Program in high school.
As a serial entrepreneur, he co-founded the first education company listed in China's A-shares market. He was awarded "the Top 30 AI-Entrepreneur in China." Derek also created several ingenious educational innovations in the world, "Concepts on Nano-scaled knowledge Components", "AI-Model-Adapted Learning-Skills-Decomposition Methods", "Reconstructing Knowledge Space Theory (KST) with Students' Reasons for Mistakes", "Algorithms on Calculating the Relevance of Probability between Non-relevant Knowledge Components."
Derek Haoyang Li has been frequently invited to speak at World-renowned conferences and summits such asTechCrunch Disrupt, Singularity University Global Summit and AI Summit. Several of his speeches can be viewed here.
You can also connect with Derek Haoyang Li.
Jason Wei Zhou, Co-founder& CEO
Jason Wei Zhou was the former Vice President and General Manager of the Strategic Expansion Department in Only International Education Group (SSE: 600530.SH). Within three years, Chou helped increase the number of Only Education's students from 100,000 to 1 million, which made it acquire the biggest market share in the children's English education market in China.
Jason was also the former General Manager in Shanghai for Avon Products, one of the world's Top 500 companies. He held the record of an annual sale of 500 million CNY (72 million USD). He also managed hundreds of retail stores and led teams of thousands of sales people. He won the title of best regional and team-lead sales performance for four consecutive years as well.
Wei Cui, Ph.D., Co-founder & Chief Scientist
As an expert, Dr. Cui has a rich experience in the adaptive education industry with numerous scientific research achievements in artificial intelligence and big data.
Dr. Cui had worked in top European adaptive education enterprise for many years, and was responsible for researching on adaptive learning algorithms and systems. His achievements in adaptive learning system had been popularized among European secondary and higher education market.
Dr. Cui has published 16 international academic papers including one in Soft Computing, which is the core journal of artificial intelligence, one in Quantitative Finance, which is the top periodical all over the world, and one in IEEE-CiFEr as the best conference paper. Dr. Cui has delivered 19 speeches at Internationally-renowned academic conferences. He also founded the first Chinese online shopping platform in Ireland, covering 80% of Chinese in Ireland.
Dr. Cui has received a bachelor's degree in software engineering from Wuhan University, a master degree in communication engineering, and the doctor's degree in Artificial Intelligence of the National University of Ireland.
You can also connect with Wei Cui.
Xing Fan, Chief Technology Officer
With over decades of Internet technology architecture and management experience, Xing has served as the CTO and the R&D director of IMO Cloud Office, the department manager of Shanda Networks, the server manager of 51.com, and the senior engineer of Tencent. He leads the research and development of technologies and products in the IM & SNS areas and has a deep understanding of the relevant high-concurrency tasks, web, and various client research and development. He also has a deep experience in technical team management and rapid team growth for startups.
Richard Tong, Chief Architect & GM of US Operations
Richard is a proven Tech Leader in Education Technology, he worked as the Director of Solution Architecture from 2011-2014 at Amplify Education (News Corp) and was Head of Implementation in the Greater China Region at Knewton from 2015-2016.
He is the current member of the IEEE AIS (Adaptive Instructional Systems) Standard Working Group, IEEE ICICLE (IC Industry Consortium on Learning Engineering), the advisory board for Rutgers University's Big Data Program. He is also the member of School Interoperability Framework Association (SIFA) Technology Board, and co-chairs of Assessment Group and IDM Group and has served as a member of Assessment Interoperability Framework Working Group. He has defined and authored the Identification Management Profile for both SIF and Common Education Data Standard (CEDS). He also served as a member of the IMS Global Caliper standard workgroup and Computer Adaptive Testing workgroup, etc.
Richard is an experienced technologist and executive. He served as the CTO of Phoenix New Media, CTO of Global Villager, the Director of Distribution and Data Solutions at PR Newswire, etc. He is also an entrepreneur in technology. He Co-founded China Netwave , United Internet TV (UITV) and HZ Tech.
You can also connect with Richard Tong.
Dan Bindman Ph.D., Chief Data Scientist
From 2002 to 2014, Dan worked for ALEKS, the pioneer system in artificially intelligent, online adaptive learning and assessment, eventually becoming Editorial Director and "chief architect" for all the math products along with Director of User Experience (UX), leading diverse teams from Content, UX and Tech in designing and implementing all the math content along with numerous key features, tools, and systems. Dan also developed many key improvements to the ALEKS AI "engine", and he used the vast ALEKS data along with expert curriculum knowledge to personally build many of the Knowledge Structures used by the ALEKS AI to guide student assessment and learning. From 2015 to 2017, he worked to implement a version of this model with Ready4, a mobile and online test prep app, to provide (1) a scoring system that predicts in real time each student's score on the actual test [GMAT, GRE, SAT, …], and (2) an adaptive testing system to quickly measure student performance.
Dan achieved a PhD from the Institute for Math Behavioral Sciences at UC Irvine under Charles Chubb, specializing in new "pixel-wise" models of low-level vision with many parameters.
You can also connect with Dan.
Rui Zhang, English Instruction and Research Director
Rui has more than 30 years of experience in high school teaching, educational research and development in China. He has edited more than 200 elementary and middle school textbooks for more than 30 publishers across China, with over 10 million copies sold. His articles more than 1.2 million words have been published in more than 100 newspapers and magazines across China. Rui has won many awards such as the National Outstanding Paper Award and the Outstanding Teacher Coaching Award. He has led two national-level research projects, and he is a member of the National Center for Foreign Language Education at the National Center for Basic Education. Rui also excels as a nationally- renowned elementary and middle school English teacher and is a special guest editor of Friends of the Admissions Test, Student English Newspaper, and Education Times.